CRYSTAL SEEN TRADING CO.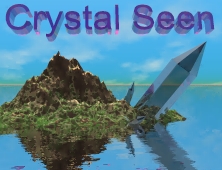 See our selection of crystals, minerals and jewelry here
ABOUT US

A brief history of us and what we do in our business.

THE SERVICES WE PROVIDE

Guiding in the mine, crystal work shop, jewelry repair.

METAPHYSICAL PROPERTIES

A metaphysical guide to the crystal and mineral kingdom.

YOUR ANIMAL TOTEM WISDOM

Find out what your animal totem is.

AFFIRMATIONS

Affirmations by Florence Scovel Shinn and others.

OUR COLLECTION

A personal collection of our crystals and minerals.

LINKS

A page of links to other dealers and such.

CONTACT US

How to contact us and place your orders.
FOR MORE INFORMATION ABOUT THIS SITE, E-MAIL: webmaster@crystalseen.com